Contact Us
Use the Contact Form to send us a message.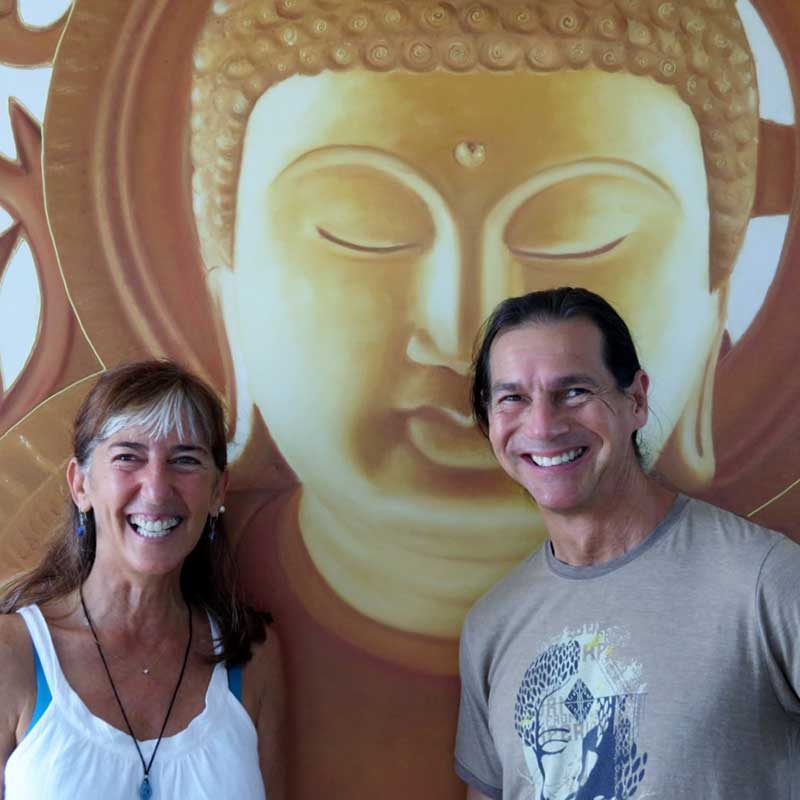 First check out our FAQ's section below for the answers to a lot of your questions.
To Find out more about the Refined Method of Hakomi, or to Register for any of our upcoming workshops and trainings, please send a message via our CONTACT FORM.
– or –
Call Silvia
WhatsApp: +54 9 11 6560-3661
Send a Message
If you'd like us to call you, please provide your full phone number and best time to call.
[gravityform id="1″ title="false" description="false" ajax="true"]
Frequently Asked Questions
WHEN ARE THE WORKSHOPS AND TRAININGS HAPPENING?
Please check our Calendar for the full listing of what we have to offer.
Level 1 Weekend Workshops: Normally Fri. eve from 6:30-9PM and Sat. and Sun., from 9AM-5PM with an hour break for lunch each day.
Level l, Level 2, and Level 3 Week Long Workshops: hours vary, but are normally 9AM-5:30PM with an 1 1/2 hour break for lunch.
WHERE ARE THE WORKSHOPS AND TRAININGS HELD?
All workshops take place in Ashland, Oregon, unless otherwise noted. Once registered, information and directions will be emailed to you.
See more information on Travel and accommodations below.
HOW DO I REGISTER?
Many of our events fill up quickly, so register early. Registration is online OR call the office ASAP at 541-482-0679 to register.
A 50% deposit is required for each event to secure your place. The remaining balance must be received in our office 30 days prior to the start date of each event.
WHAT IF THE WORKSHOP OR TRAINING IS FULL?
We offer a waiting list for all of our classes and programs on a first come-first served basis. Once you are notified you'll have a 24 hour window in which to reply.
HOW MANY PEOPLE ARE IN THE WORKSHOPS AND TRAININGS?
We intentionally keep our class sizes small to allow for maximum exposure to working intimately in a group, with each other, and with the trainers. We normally have between 10-24 people.
WHAT IF I NEED TO CANCEL?
Deposit fees are refundable, less a $100 administrative fee, if the cancellation is received 45 days in advance of an event. Cancellations received within 30 days of the event are not eligible for refunds or transfers.
Travel and Accommodations (Ashland, OR)
AIRPORT
The Rogue Valley International – Medford Oregon airport (MFR) is a non-hub facility and is the airport that serves Ashland. It is a 20 minute drive from Ashland. Commercial air service is provided by Horizon Air, United Express, and Delta Connection offered by Sky West and Allegiant Air. Please click on the link above to visit the airport website for more information.
AIRPORT TRANSPORTATION
Cascade Airport Shuttle runs 24/7, offers door-to-door service, and monitors flight arrival times for prompt pick up. Fees are by reservation only and begin at $28 per person. Fees are reduced for two or more. 541-488-1998
Additionally, you may visit the Medford Airport website for more options including car rentals and taxi's.
ASHLAND TRANSPORTATION
Ashland offers a limited public transportation bus option called Rogue Valley Transportation District (RVTD). Please visit their website for schedules and routes. The Sanctuary where trainings are held is 4 country blocks (.34 mile) from a bus stop. Alternately, you may also use Cascade Shuttle or any taxi service listed on the Medford Airport website for local Ashland transportation. After the first day of class, carpools can be arranged with other participants.
ACCOMMODATIONS
You will find a wide variety of Airbnb and VRBO listings for Ashland.
Other Ashland accommodations such as hotels, motels, guest houses, B&B's can be found on the Ashland Chamber of Commerce and also on The Best of Ashland.
RESTAURANTS
Ashland has a variety of great restaurants. You can find a full listing of all Ashland restaurants and links to their menu's at Passport2Ashland. A few of our favorites are: Dragonfly, Grilla Bites, Peerless, Pangea, & Brothers. Reservations at dinner are always recommended.