"It is possible to set up a specific pattern of interaction between two or more people which enhances the probability of healing. When healing is possible, it is a spontaneous unfolding from within the person who heals. A significant influence on any healing process is the context in which it happens. When one person sets the context for another person's healing, the most significant aspect of that context is the state of mind of the person creating it." – Ron Kurtz
Hakomi Immersion, Toronto, Canada.
Next Training: To be announced
(4 days/3 nights)
Cost $700 USD
Approx. $935 Canadian
Limited to 12 student/participants
The Art of Loving Presence
Hakomi is an experiential body centered method of assisted self discovery.
The focus of this retreat is to explore ourselves first and making conscious the habits and beliefs that might interfere with having a wholesome life.
Discover how the Hakomi Method helps you.
We will gradually deepen into the fundamental practices that hold the method:
Loving Presence – emotional connection with the client, in compassion (not sympathy).
Mindfulness – the use of little experiments for assisted self-study.
Non-Verbal Awareness – a constant focus on present experience (both the what and the how, using nonverbal expression, emotion, memory, etc as sources of information about present experience and indicators of habits)
Nourishing Communication – skillfully responsive to the client in a way that is felt as caring and non-judgmental.
Supervised sessions will be available. We will be sharing some of Ron's latest material.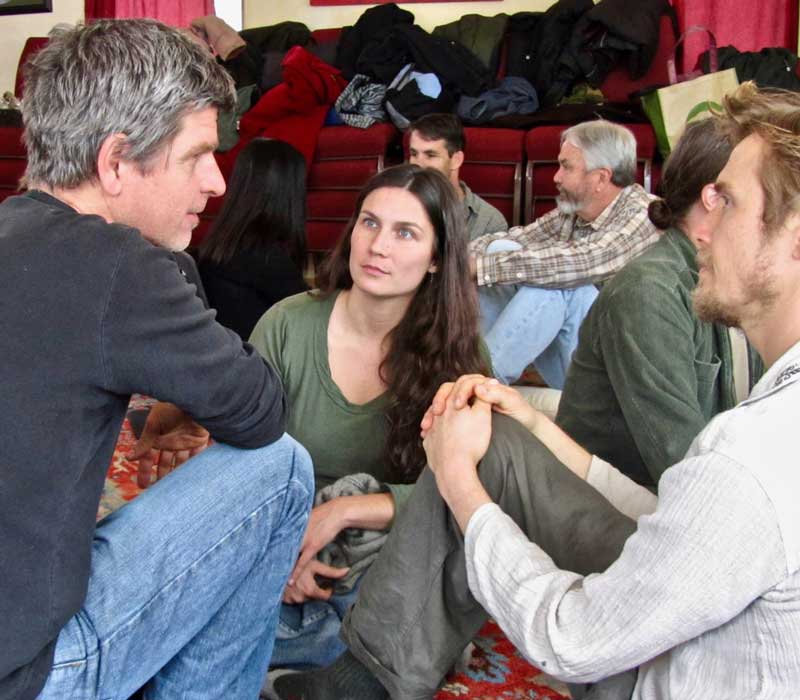 What's Included:
3 nights accommodations at Tashina Retreat Center
Rooms are shared. Each person will have own bed, unless they prefer to share. *
All Meals from dinner on Thursday to lunch on Sunday
Free time to enjoy the garden, pond and wildlife
* Private Rooms are available for $150 additional fee. There are only 3 private rooms. If this is your preference, sign up early!
You will be held in our hearts from the moment you arrive to the moment you leave. We are here for you … to take care of your physical needs and comfort while holding you in a safe space to feel your own emotions and have a transformative experience.
What's Not Included:
Airfare and Transportation to and from Tashina Retreat Center, near Toronto, Canada *
Snacks and extras
Medical and Travel Insurance
Anything not specifically noted in the what's included section
Cost of accommodation and associated services for overnights en route, caused by weather, flight schedules and other events.
Refunds due to weather, fire, natural disasters or acts of God
* Uber, Lyft and airport transportation can be used. This is up to the participant to arrange.
Sheila and Adama
Sheila is our Retreat Hostess
The Venue.
Our retreat will be hosted at Tashina, a private retreat center near Toronto, Canada.
Tashina Retreat Center is located approx. 40 minutes from Toronto International Airport.
Relax in the beauty of Canada's wetlands
Comfortable shared rooms
Swim in pond with waterfall
Walk on nature trails through garden
Delicious vegetarian meals provided
The property includes 27 acres of rolling fields, forest, and wetlands full of life. There are walking trails throughout, a swimming pond with a waterfall, an infrared sauna, and a salt water cedar barrel hot tub to enjoy.
Accommodations
Loft sleeps 8 people with individual beds
3 Private rooms available for $150 surcharge (can be used for one person or shared with a friend or partner)
"What I appreciate most about Adama is not his understanding of Ron's therapeutic method, but his ability to offer it in a fresh way through their own sensibilities and personal style. I experience him as living a embodiment of Hakomi and have gained a way of being with others that is so much more than intellectual understanding."
"Adama is a incredible teacher and facilitator. The group created an incredibly safe container for expressing some of the deepest parts of me."
"Adama powerfully models loving presence that is creative, spontaneous, and real. They follow the energy of the group and provide the spaciousness and encouragement for the loving context for truly deep healing connections to unfold and for the undeniable cultivation of each participant's self-knowing and self-love."
"With grace and ease, Adama holds space to allow what wants to emerge, to come forth and be healed.  His 'doing' is in the 'not-doing'. "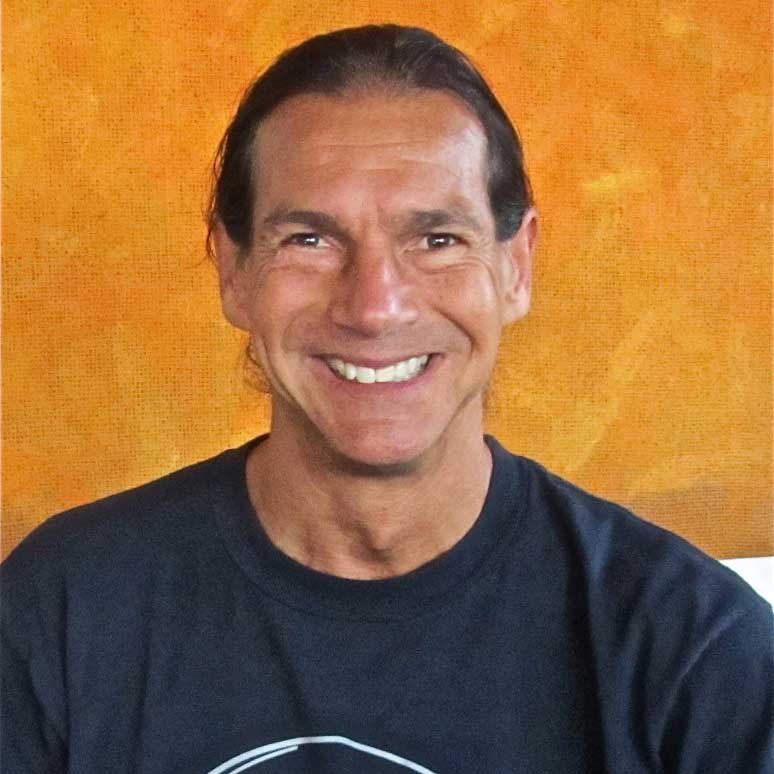 Adama Hamilton, MS
Legacy Holder / Certified Trainer
Silvia Kohen, MA
Certified Trainer
Sheila Goldman
Retreat Hostess
Sign Me Up.
The 2019 Toronto Hakomi Immersion
$700 USD / person
Approx. $935 Canadian
$150 Extra for Private Room (maybe be single or shared with a friend or partner)
A $225 USD deposit is required to secure your place as soon as possible, spots are limited!
Retreat Dates:
Aug 15, 16, 17 and 18th, 2019
Final Payments due no later than 30 days prior to start of the retreat (July 15, 2019).
Payment Terms and Conditions
Payments – Final Payments and Due Dates
All payments are due to Adama Hamilton, in full, thirty days prior to the official starting date of the training, retreat or intensive for which you are registered.
Cancellations
Cancellations: Any cancellations must be sent in writing or by email. Please note that because our trainings and retreats are limited to small groups to allow for a more intimate experience. Our cancellation policy is in place to help students and us alike work together sharing expenses that may arise from unexpected cancellations.
Your $225 deposit is non-refundable.
Your non-refundable deposit may be transferable to another attendee (with at least 30-days advance notice and mutual agreement).
Your full balance is due 30 days before the start date of our retreat.
If you cancel within 30 days of retreat date (in writing) – the amount of the retreat, less the deposit, will be refunded.
Cancellations made within 30 days of our retreat – no refunds given, no exceptions.
Trip cancellation insurance is ALWAYS recommended when making travel plans. You can use our suggested Travel Guard Insurance online and choose from several policy options.
Place your deposit NOW with our secure online store (your deposit holds your spot).
When you hit the blue Add to Cart button, your selection will go immediately into the shopping cart. When you are finished making your selections, then click the "Checkout Now" button.
If you don't wish to register online or are having issues, contact us. If you've found this retreat after the registration deadline – no worries! Send us a message and we'll do our best to get you into the retreat or sign you up for our next one. If you prefer not to make payments online, please contact us. Money orders are also acceptable for your deposit. We look forward to sharing this experience with you!