Hakomi
The Heart & Art Legacy Teachings
Hakomi Training and Education.
Hakomi teaches heart-centered principles and practical skills for Cultivating Wisdom, Compassion and a sense of Community in the World.
It belongs to a great Movement Of Consciousness and Human Evolution.
Hakomi offers a simple, elegant, and direct method for bringing unconscious limiting beliefs and habitual patterns of behavior into conscious awareness; thereby reducing unnecessary suffering, deepening and expanding our ability to give and receive love, and increasing joy in our lives.
Hakomi Training takes you through one level at a time, each building on the previous course.
Level 1: The Heart of Hakomi
Level 2: The Art of Hakomi
Advanced Training: Mastering the Method
Let us know if you're interested in more trainings or workshops.
Do you want to know more about Hakomi?
Send a message, using our contact form.
Hakomi is for Everyone
Hakomi can be used for both personal growth and professional advancement. Our Intro and Intensives are available for people of all levels. Come experience Hakomi for yourself.
Introduction to Hakomi
Open to anyone who would like to know more about The Refined Method of Hakomi, and has an interest in reducing unnecessary suffering; deepening and expanding their ability to give and receive love, and increasing joy in their lives.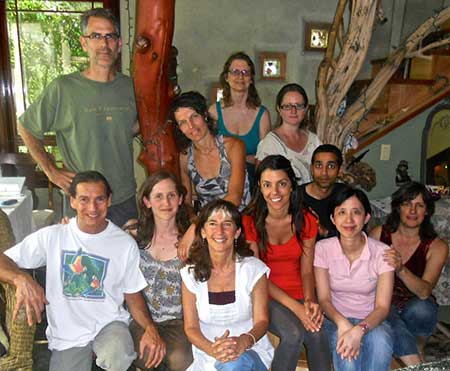 Hakomi Intensives
Intensives are for all people. They offer an opportunity to watch, participate and practice in sessions, using the Hakomi Refined Method in various situations.
Practice Groups
Open to anyone who has attended a Hakomi workshop, training or Intro evening. Led by a facilitator that is trained in the Refined Method of Hakomi with exercises for continued personal & professional growth.
Next Training: to be announced
Hakomi Journey Surrounded by Nature and Harmony.
At Tashina Retreat Center near Toronto, Canada
4 Day Immersion
Experience Hakomi Refined Method, a body-centered method of assisted self discovery.
"Hakomi is a method to aid our natural human wish to understand, to know our world, but mostly to know and understand ourselves." – Ron Kurtz, Founder of Hakomi Refined Method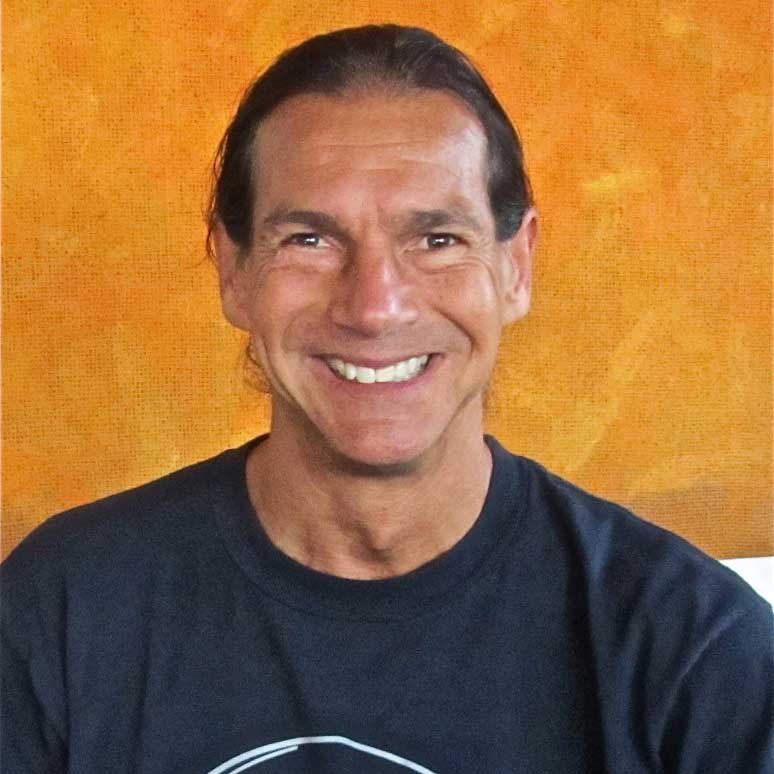 Adama Hamilton, MS
Legacy Holder / Certified Trainer
Silvia Kohen, MA
Certified Trainer
Adama & Silvia with Ron Kurtz
"I feel so fortunate to have had the Hakomi method transmitted to me by someone embodies the spirit of it in such a deep way. Adama did not teach some formula or technique, he conveyed a "Way" that is not only applicable to conducting therapy sessions but to all aspects of my life. I believe the Ron Kurtz entrusted his teachings to Adama because of his ability to creatively adapt the "method" to the infinite expressions of personhood that may end up sitting before you as a therapist."
"Throughout my Hakomi immersion in Levels 1, 2 and 3, Adama has been a steady, gentle, thoughtful and highly intuitive teacher. His ability to follow the group dynamics as well as listen deeply to each individual creates a safe, nurturing environment for beautiful self-discovery to unfold. He also holds true to Ron Kurtz's latest teachings: The Refined Method of Hakomi. Adama is a wealth of knowledge and a living example of the heart and art of Hakomi. I am deeply grateful for all the ways this work has positively impacted my life."